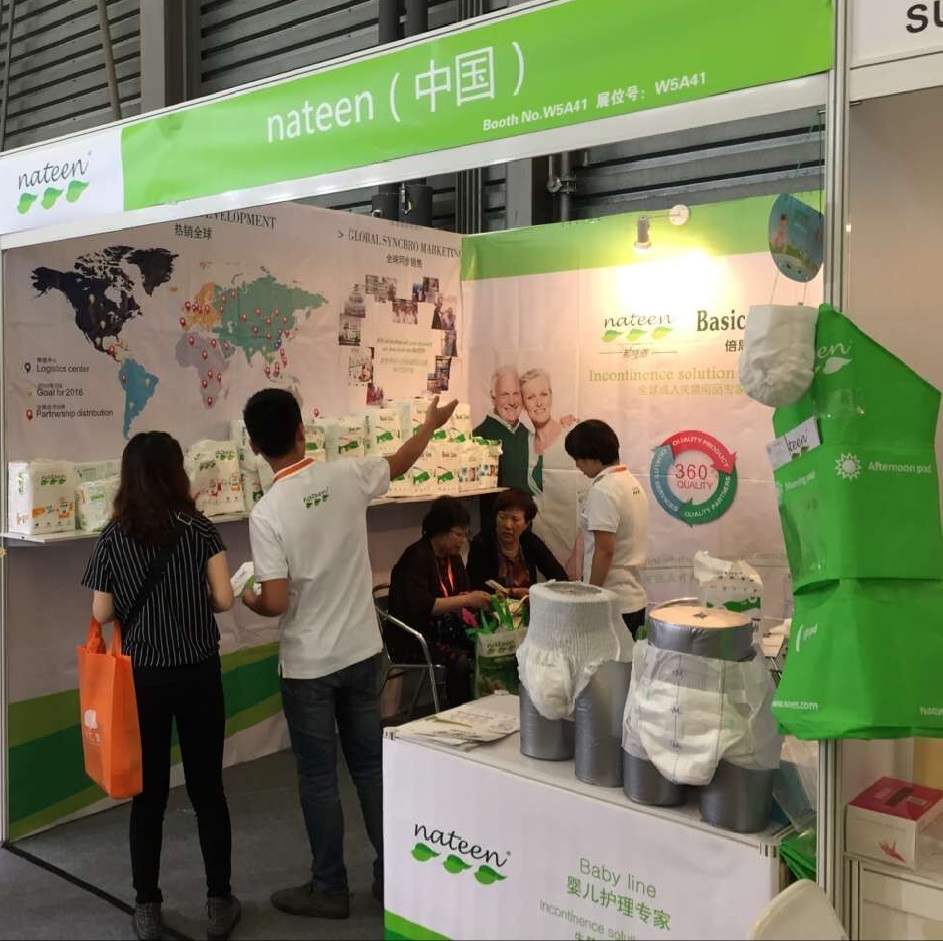 Time:2016.06.08-10
Place:Shanghai New International Expo Centre
Exhibition Name:11th China International Exhibition of Senior Care, Rehabilitation Medicine and Heathcare
Participating brand: "NATEEN""BASIC LINE"
Nateen team that adult diapers in the field of disposable paper hygiene for over twenty years of painstaking cultivation, witnessed the development and expansion of the market. Nateen came to the exhibition, of course, is that gave to everyone a refreshing touch of green. The product appeared together, fresh and simple packaging attracted editor shutter flashing quickly, hurry to crowd together!
"NATEEN" originated in western Europe, the product complies with European standards and the German laboratory test levels, to ensure that each piece of diapers can withstand scrutiny touch. At the same time, "NATEEN" and "BASIC LINE" two diaper brands exhibited together, I believe both product materials and design, we can do our best.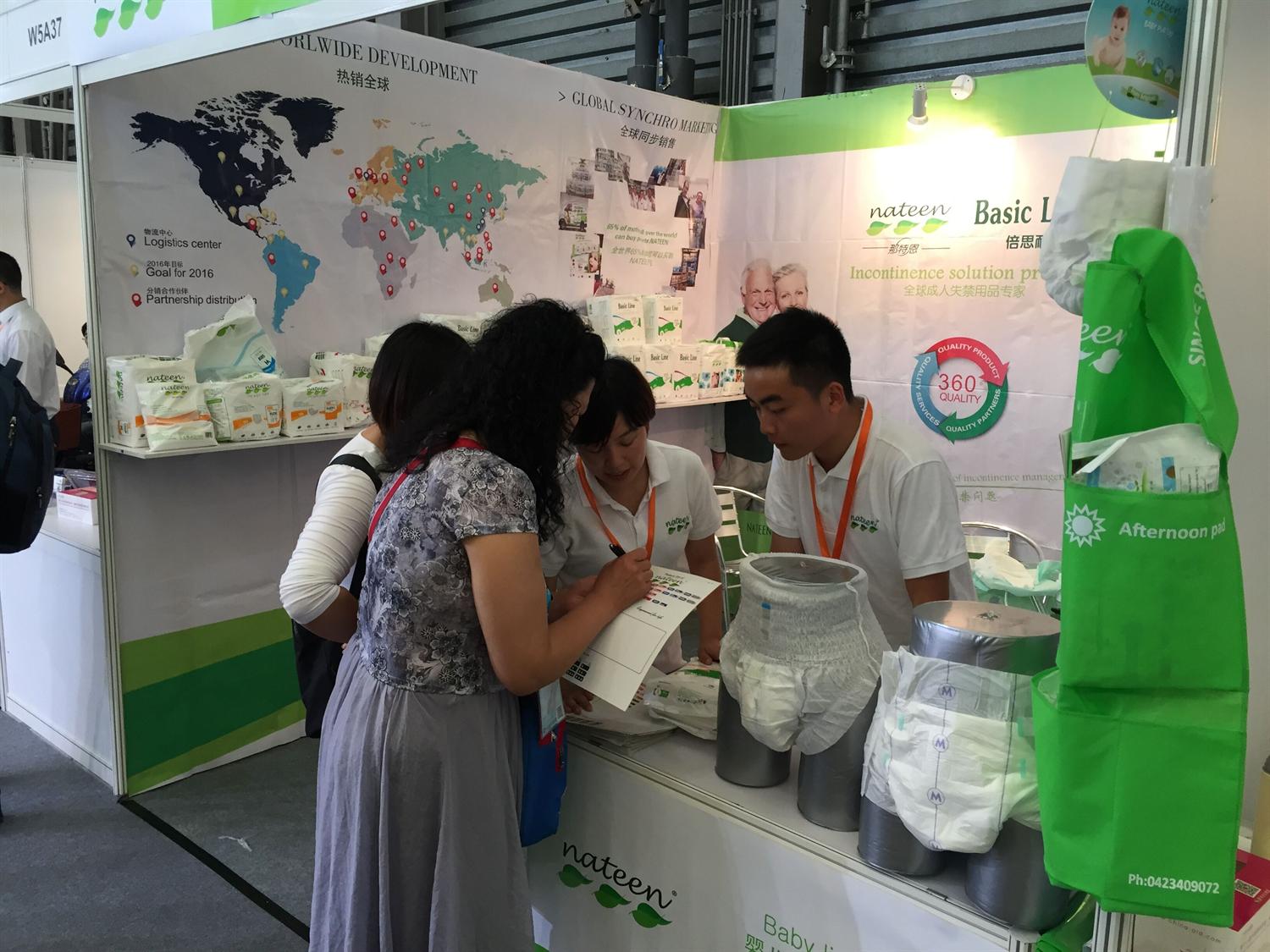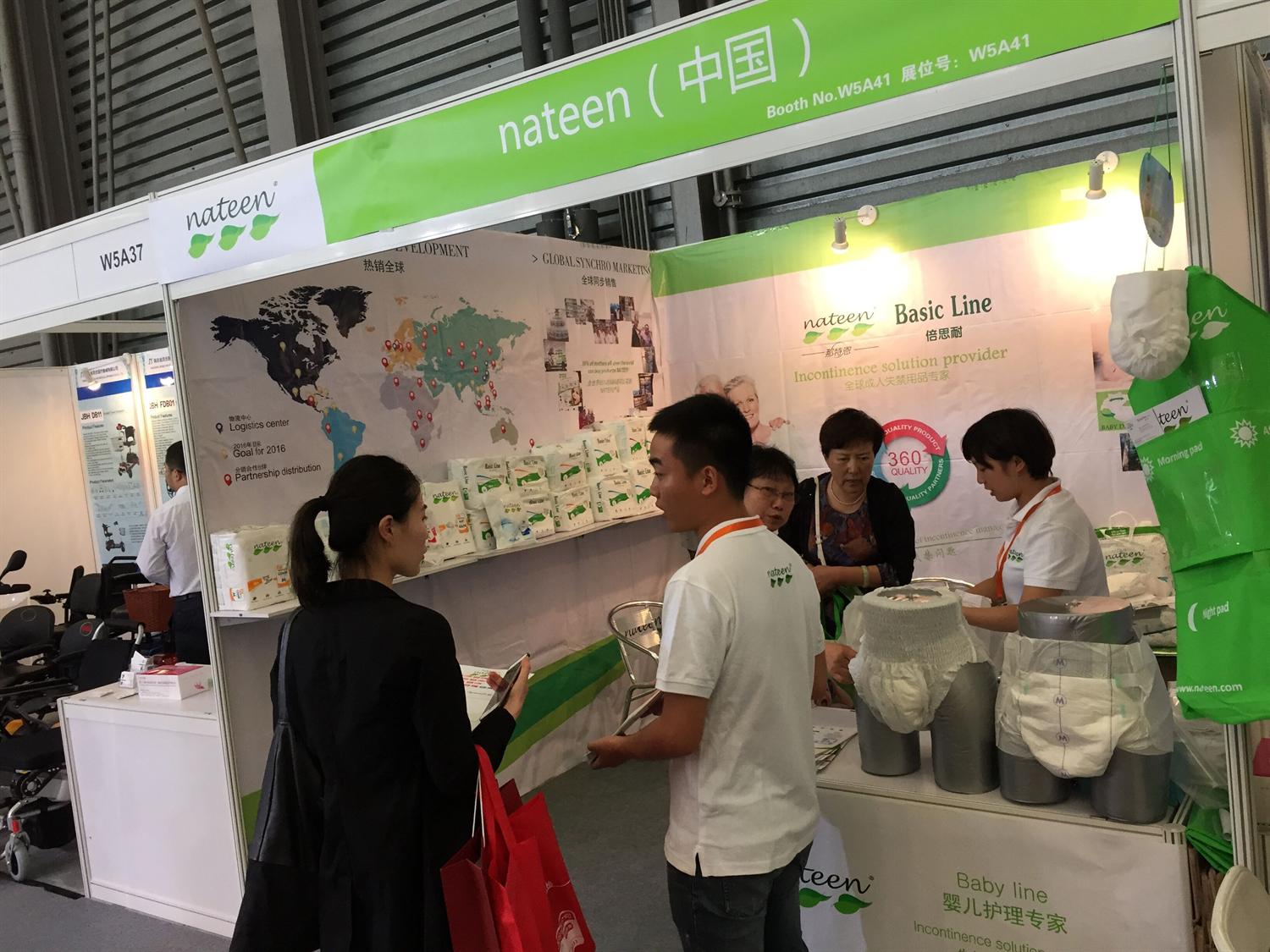 With the rapid growth of China's economy, people's living standards have greatly improved, the overall quality of citizens to be further improved, but faced with incontinence problems, parents often because of the embarrassed to say lie. At this time, the need to make children able to read the parents lie, and select the best diapers to repay their parents upbringing.
So how to choose the best adult diapers? Please look at the following 4 standards:
1, Whether the super absorption
The urine flow fast, so we need to have a super-absorbent diapers ability to prevent urine leakage.
Urinary incontinence in elderly skin is very fragile, so diapers surface material must be soft, don't bump into the old skin.
3, Whether the anti back leakage, anti bedsore complications, it is one of the most common clinical complication, the rapid progression of the disease, difficult to cure, cure extremely easy relapse, it has become bedridden patients that the number one "killer". Many elderly incontinence, once the
incaution
and don't pay attention, are likely suffering from bedsores problems.
4, whether the close and effective leak
Diapers must be comfortable worn next to the skin, regardless of the elderly to walk, stand, can not produce side leakage after leak problems.
Aging is one of the natural stage of life. Aging of the body, accompanied by the arrival of the disease, people lost the right to enjoy the good life. Selected for the appropriate adult diapers, can be targeted to solve the problems of different degrees of incontinence problems. We need to face up to life, care for life, trying to use a little improvement to help every elderly start a better life.
The best products to the most love your parents. Nateen adult incontinence care products, is now facing global investment, so that the elderly can be used on more and better products, life more comfortable and free.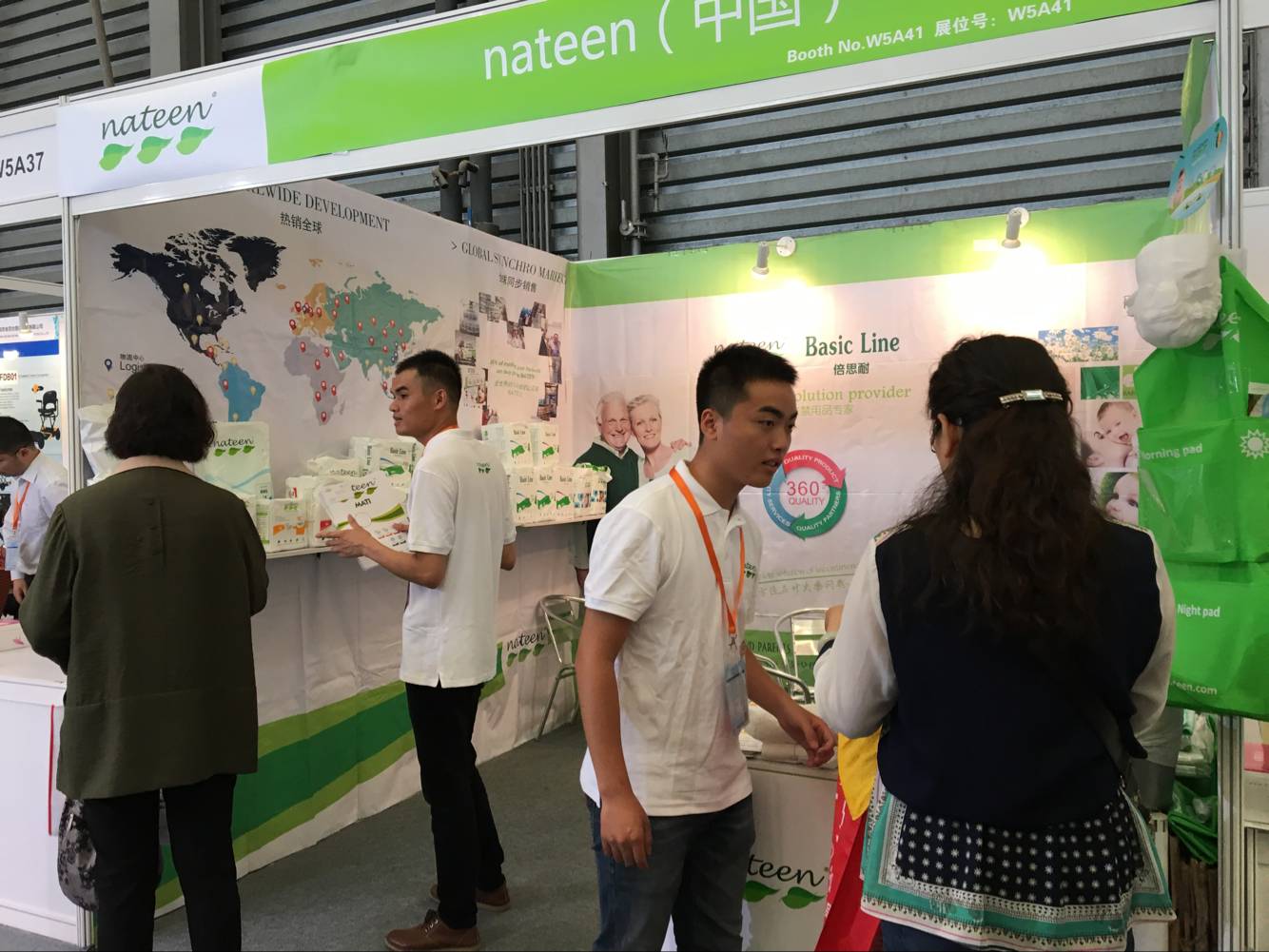 Hot-line:Frank Jin-18906998094; Jeff Zeng-18906998420; Yonfoo Wang-18906995042; John Ling-18959851747